Ohhhh What a Night, I guess Friday the 13th really does mean something. hahaha.....
The event was a HUGE SUCCESS, The "School of Rock" kids were jammin. I'm talkin about some of the greatest performances I have ever seen. The kids covered Bands like Guns N Roses, The Doors, Motley Crue, Zappa, and more. The event was held at Ritual in Hollywood and the place was packed. I was having a great time, Katrina and I were On-Stage Hosting and thats when it all happened. I LITERALY FELL OFF THE STAGE......
Ya know, Its the kinda thing that you see other people do, And Then all of a sudden, There I go, Nearly 300 pounds of Ronnie Jr fallin into the stage. So yeahhh, I actually didnt "Break A Leg" But I definatly bit the Big One. The Stage that was constructed was basically two stages put together (side by side) However one was rounded off and the other had a flat edge. So basically there was a gap on the stage, It turns out all the kids were told, BE CAREFULL & WATCH YOUR STEP .....Katrina and I however had no clue.
So overall it was a fun night, I probably didnt enjoy myself as much as I wanted, But the kids did Rock Out. I definatly wish them the best with thier trip to Philly for The Second Annual "School of Rock" Competition.
As for my Leg, I'm pretty Banged up and Bruised but I'll live, I guess when your Hosting an Event in Hollywood there is only one way to stand out, FALL OFF THE STAGE.......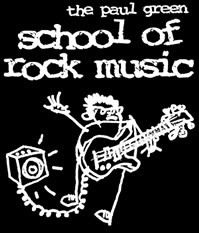 Sympathetic Free Patron Shots, Yeahhh Baby